Shopping Cart
Your Cart is Empty
There was an error with PayPal
Click here to try again
Thank you for your business!
You should be receiving an order confirmation from Paypal shortly.
Exit Shopping Cart
The Coweta Farmer's/Street Market was great fun Saturday morning.
Skylar and I set a table up to promote SkyTan mobile tanning, and I bought two thorn-less blackberry bushes, three fried pies, (peach and apricot heaven in a crust) three glitter Thunder coozies, and a Superman pillow for Eddie Jett all for under $30.00.
The weather here in Oklahoma has been unseasonably cool, so it was a mild July morning---perfect weather to set up shop in the great outdoors, and peruse other folks wares.  
The Market will be the first Saturday of every month on Sycamore St. in downtown Coweta, from 7:30-12:00.  Come on down next month and pick up some treasures and prize tomatoes!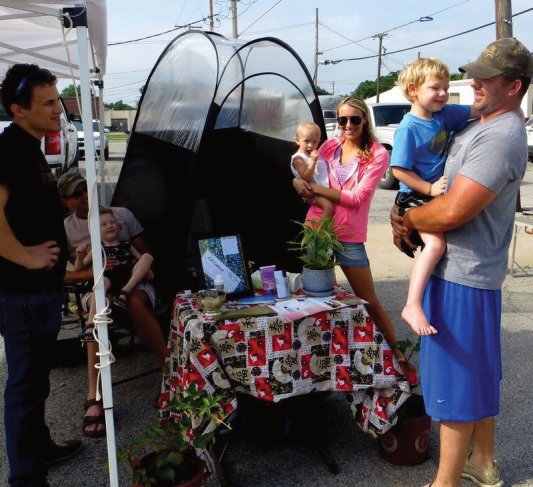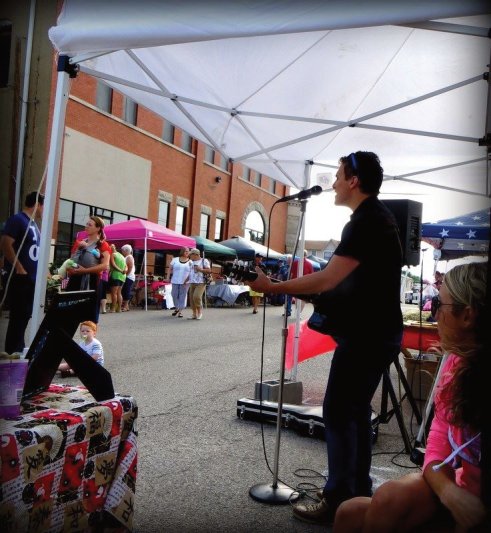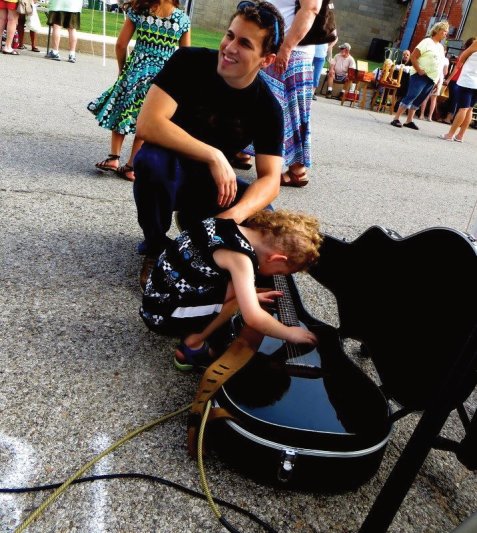 Forrest has a new mini-roadie.  Eddie Jett loves music!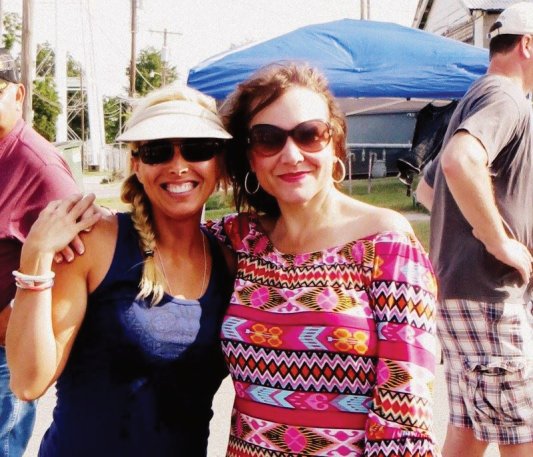 I ran into a beautiful friend that moved several years ago.  Traci McDaniel was in town visiting.  She was Forrest vocal coach when he first began singing.  Traci has the voice of an angel, and is getting back into the music business soon---very talented lady.  We're so excited for her!
Oh boy, oh boy!  It's finally that time of year again.  I'm booking in for swimming lessons that will begin June 3rd!
I'm so excited to have my fishies back in the water.  I made the announcement I was taking students for the summer schedule this morning, and I've already booked over 25 young ones in for lessons. 

Teaching children the skill of swimming, and more importantly water safety, is one of my favorite things to do---extremely  rewarding.
Skylar will have her Sky Tan booth set up, so you busy mamas can stay and get a gorgeous Sky Tan-spray tan while your kiddos swim with me! 
What a fun summer we have planned.
*And please remember as you travel to the lake, river, ponds and open up your pools this season to watch your children like a hawk.  Supervision is the biggest tool for drowning prevention---big groups and family cookouts can be one of the most difficult times to keep an eye on your child, because you may think someone else is watching them.  Never take your eyes off a child where a body of water is present, and talk to them about water safety every day!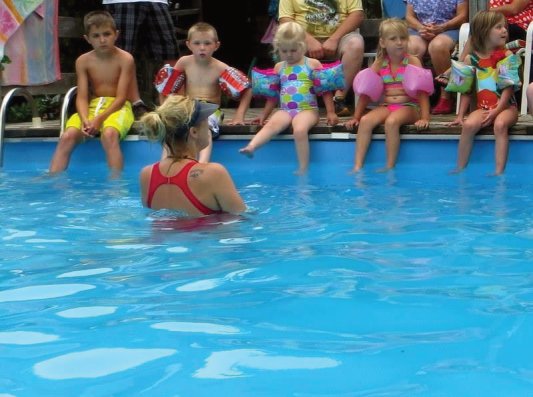 Mrs Jody is ready for her fishies to return !
Here's a before and after of my beautiful daughter Skylar at yesterday's tanning session.

We used our all natural, organic, Aviva "Gimme Brown" which is our favorite new color for summer.  
Visit Sky Tan's facebook page for more information and appointments.  https://www.facebook.com/pages/SKY-TAN/266454283522198
We bring the sun to you!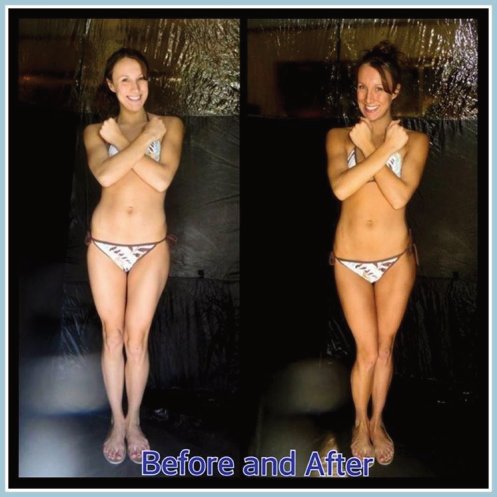 Skylar before and after using Aviva "Gimme Brown" organic spray tanning solution~Makes your eyes brighter and teeth appear whiter in just minutes!


0

/