Shopping Cart
Your Cart is Empty
There was an error with PayPal
Click here to try again
Thank you for your business!
You should be receiving an order confirmation from Paypal shortly.
Exit Shopping Cart
Being Grand is great! Grandparents that is! Gaga and Papa had a wonderful afternoon with these two tootsie rolls at Grandparents Day at Central Elementary. They are both super readers who cherish books. 
Fall is a good time to find a free library in your small town to "leave a book---take a book." Last week, I left a copy of Rock Angel and picked out, "No Plain Hair" for the girls to read. 
I am beyond excited to announce that I signed a contract with Black Rose Writing to publish my second book, Rock Angel! The release date has been set for October 17, 2019. That's the same week as my birthday which will give me an excellent excuse to eat lots of celebratory cake.
Never give up on your dreams, but you also have to work hard to achieve  them.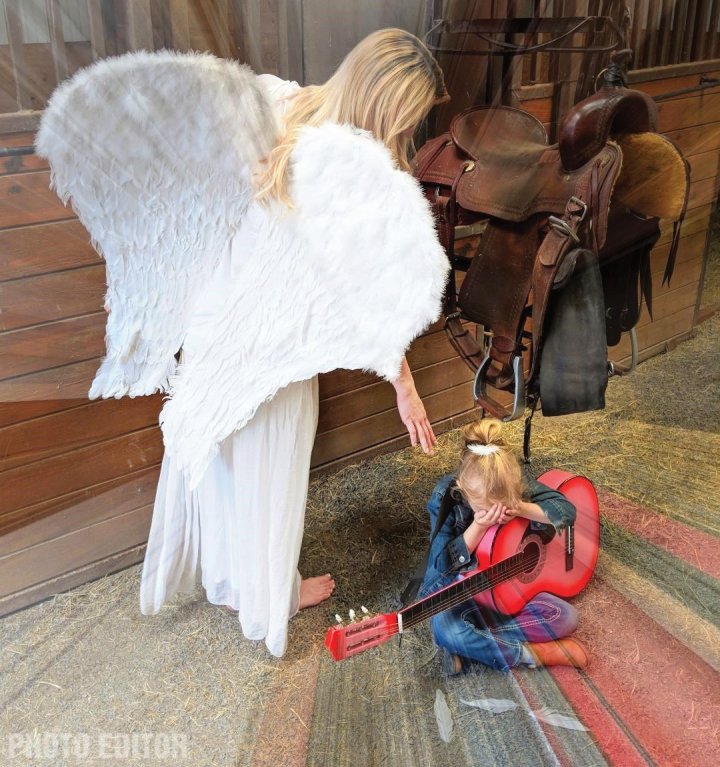 Stay tuned for more details!
I'm back at my part-time job as a substitute teacher for Coweta schools, and today was my first day at Heritage Intermediate which is 4th-6th grade.
It was wonderful as usual to see all the smiling faces, get hugs, and hear the occasional, "yeah, it's Mrs. French!"  The students never fail to brighten my day with their unfiltered enthusiasm for life.
Today, I was thrilled to see my book Red Dirt Rocker was still in the hands of so many middle school boys.  With page markers in place they held it up proclaiming their love for my book baby!  I could not have more proud, and honored.
 Red Dirt Rocker is part of the Renaissance Accelerated Reader Program, so the students can read it, and take a comprehensive test which includes several questions about the story.  Points are compiled and go toward a certain reading goal for each child.
When I set out to write Red Dirt Rocker, I was a bit nervous about writing it in first person from a boy's perspective, but seeing a 6th grader with a Coweta Tiger football jersey on light up as he tells me how much he's enjoying the story sure makes my day! 
The kids  at school inspired me in a great way to continue plugging away on my new book, Rock Angel .  I absolutely cannot wait to finish it so my middle school friends can have it in their hands!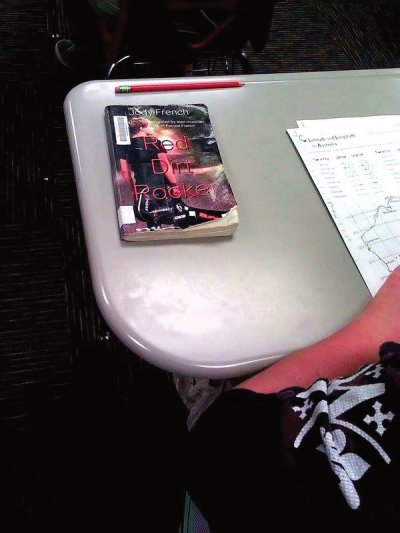 This just made my day perfect!  To see my book, with library stickers and worn out pages, on the desks of middle school students, and to hear them say how much they have enjoyed reading it is such an honor!  What an inspiration~

0

/